- Info/Directions -
Bangor(DU)
Bangor(HS)
Belfast, ME
Brewer-FlagDay
Brownville
Calais, ME
Cherryfield, ME
Farmington, ME
Fort Knox
Gettysburg, PA
Leonard's Mills
Lisbon Falls, ME
Madawaska, ME
Norlands
OldTown, ME
Portage, ME
Portlnad, ME
Solon, ME
Thomaston, ME
Winchendon, MA
-

- You can maneuver map 1 of 2) only, just like in Google ('Click' & Drag, Zoom, Map/Sat etc.).
- If you mess-up, just refresh the page and it'll bring you back to where you started!
- 'Click' "View Larger Map" lower left corner of maps for more Details (Written Directions, Print etc.).

- Note: FOR BEST RESULTS, START AT BOTTOM AND SCROLL UP! -
Here(300 Hildreth St. North.) (At the end is a fork. Bear left, and park in the farthest parking lot.)
(Enter the nearest door.)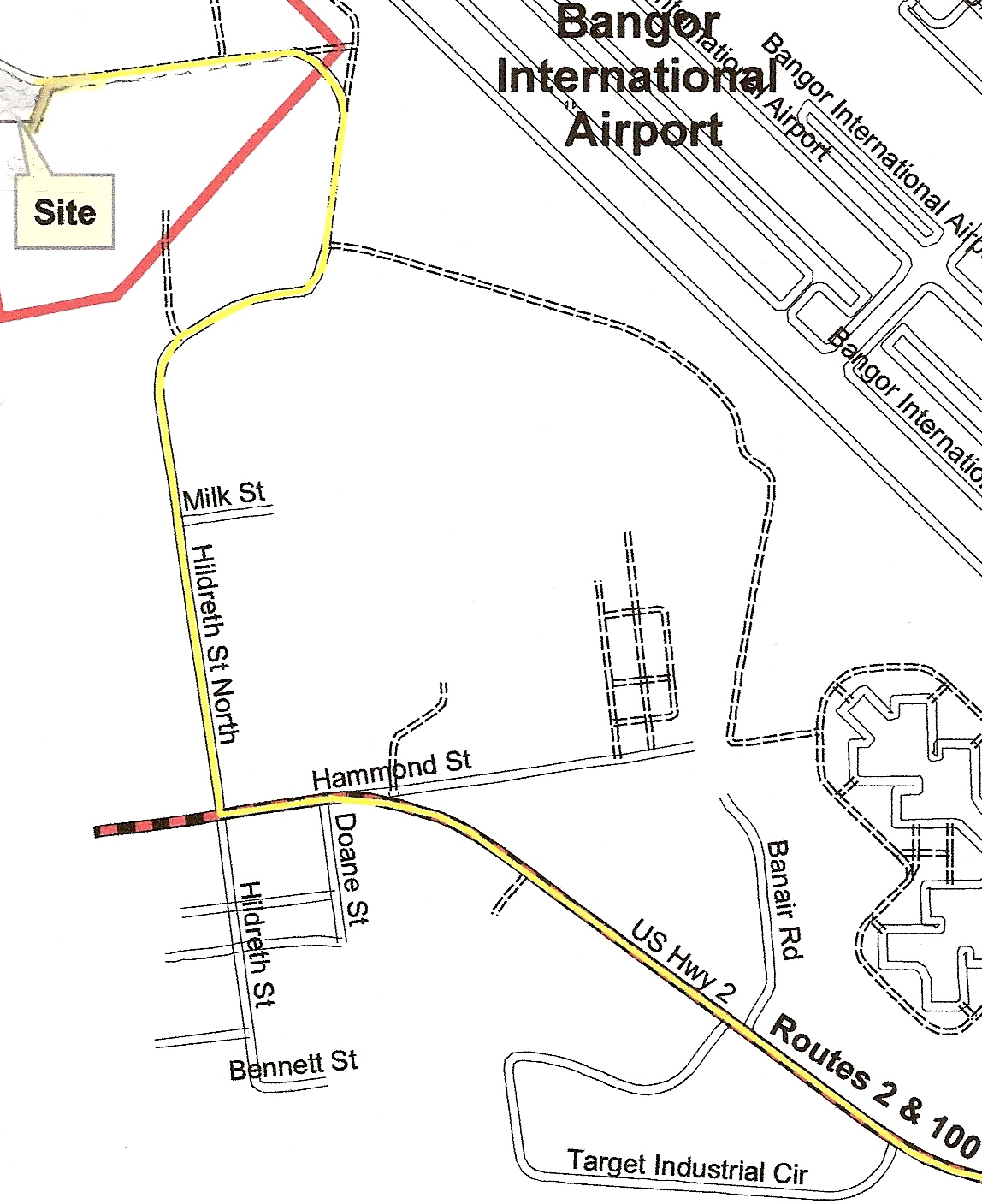 2 of 2) Take Right on Hildreth St. North, and keep going to the end...
l(Bangor Airport Rd) Routes 2&100
1 of 2) Map from I-95 (Exit 182B) onto 395, then Hammond St. Ext into...